Lynn Farleigh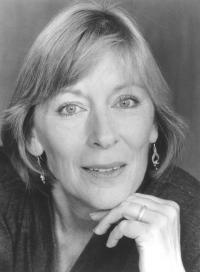 Lynn Farleigh, a Bristolian, trained at The Guildhall School of Music and Drama and began her career in rep at Salisbury. She has worked many times for the ESC, the RSC and the National Theatre, recently in the acclaimed production of "Three Days in the Country". Shakespeare roles include Helena in All's Well That Ends Well, Viola , Hermione, Lady Anne, Titania, Portia and Lady Macbeth. Much television work includes Steptoe and Son, Pride and Prejudice, Finney, Out, Wycliffe (as Helen), Midsomer Murders, and more recently in Vera, Lightfields, Casualty, Silent Witness and EastEnders.
Lynn works with students and young actors and has directed eight plays for the British American Drama Academy, the most recent was her version of "The Curious Incident of the Dog in the Night Time". She lives in north Oxfordshire with her actor husband and a three-legged diva cat, Lucie.
Her début with Trinity Camerata (as narrator in "Peter and the Wolf") was enthusiastically received, and she very much enjoyed performing "We're Going on a Bear Hunt!" and the lovely "Snowman" in our last two family concerts!